MuteTab Browser-wide Granular Sound Management For Google Chrome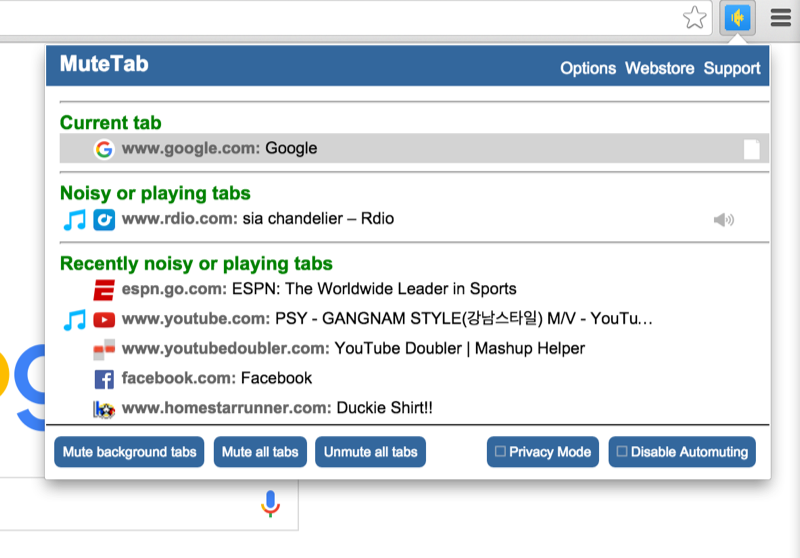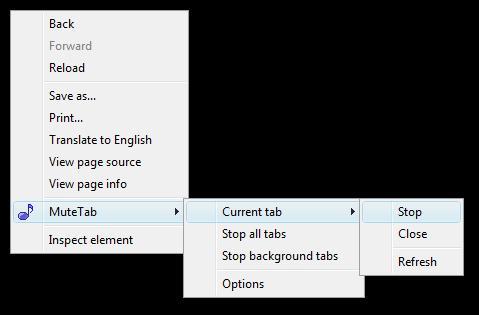 MuteTab is a Chrome extension that helps you manage the sound coming from tabs in Google Chrome. It helps you to
narrow down which tab(s) are making sounds
and provides
browser-wide management of tab muting
(pausing YouTube, HTML5 Video/Audio, and QuickTime and stopping others), including
automatically muting all background tabs(*)
.
It does not, however, universally allow muting a video or game so that it can be played silently while listening to background sounds coming from another tab.
(This is
not possible
in Chrome without plug-ins such as Flash being updated and Chrome's plug-in architecture undergoing a major redesign.) Also, like other extensions, it unfortunately
does not work on tabs that were opened prior to installing it.
* There are a few ways that your browser can make sound that are not detectable; see the FAQ for further information.

Created by
Jared Sohn
. Feel free to contact me with questions or issues (but please try to check the FAQ, documentation, and extension description in the webstore first) at mutetabextension at gmail.com or @mutetab on Twitter.